After graduating from Rochester Institute of Technology in 2018 with a BFA in Industrial Design, I have greatly expanded my skill and knowledge of fabric design.  Soft Goods are my passion, and sketching, prototyping, and digitizing are things I practice daily at my current role as a designer at an equipment-specific hand-bag company.  I am actively looking for the next great opportunity that will allow me to improve my craft and work with a skilled design team.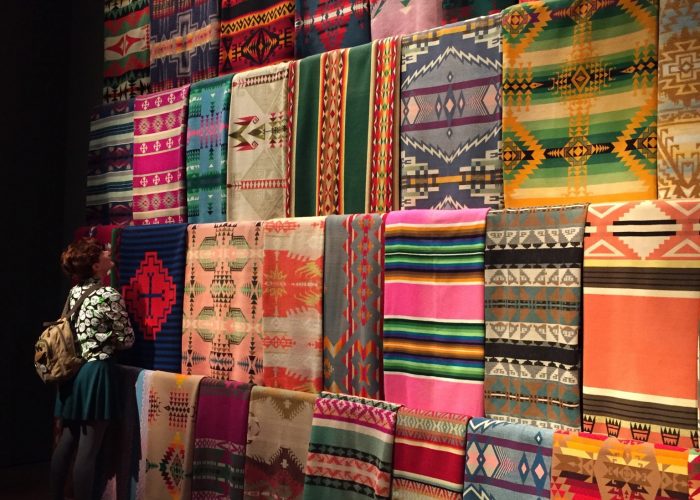 Education
BFA: Industrial Design 
Rochester Institute of Technology
Rochester NY
GPA: 3.5
Dean's List Minor: American Sign Language
Computer Skills 
Pattern Pro
Markers Program
Sketchbook Pro
Illustrator
In-Design
SolidWorks
Fusion 360
Procreate
Design Skills
Teck – Packs
Pattern drafting
Human factors
Materials and process
Sewing
Sketching
Model Making
Work Skills 
Customer Service
Problem Solving
Team Management
Computer Skills
Friendly and Energetic
Creative
Soft Goods Inventory
6 backpacks
20 little pouches
2 Quilts 
3 fanny packs
7 shoulder bags
12 pairs of socks
3 aprons
5 hats
2 mittens
3 fingerless gloves
8 pairs of felt socks
1 pair of leg warmers
3 stuffed animals
2 sweater / shalls 
5 scarves
Three Looms – Intern
Brooklyn, NY, 2016 – Current
Learned about traditional Japanese weaved fabrics and representing the company's exclusive relationship with several limited-run fabric mills in rural Japan. This past year I was hired to design and create products from sample fabrics. 
Portabrace – Intern – Design Assistant 
Bennington, VT, January 2019 – January 2019
Started as an Inter progressed to Design Assistant within two months working directly under the Chief Designer. I led the design team through three new products from conception to in-house manufacturing in 2019.
Thought At Work – Senior Event Coordinator
Rochester, NY, 2015 – 2017 In-Session
Oversaw the planning and production of a three-day, student-run design conference that brought together some of the best-known industry professionals and hundreds of students for a weekend of collaboration and inspiration.
Movies 10 – Cashier
Rochester, NY,  March-August 2018
Responsibilities include; cashier, food service, creative customer support, and inventory. Focusing on working efficiently in a fast-paced environment.
The Ski Company – Retail
Rochester, NY, October 2017 –  March 2018
Worked in the retail department selling clothing and thermal gear, base layer, and gloves.
Margaret's House – Teaching Assistant
Rochester, NY, 2015 – 2017 In-Session
On campus daycare, pre-kindergarten, and kindergarten facility that serves the RIT community by caring for and helping develop the children of staff and students. 
Nanny
Brooklyn, NY, 2014 – 2017 breaks
I became a full-time primary caretaker of two children (ages 6 – 11)
EquiCenter – Volunteer
Honeoye Falls, NY, 2016 – 2017
PATH certified therapeutic horseback riding facility.
Berle Farm – Farm Hand
Hoosick Falls, NY, 2009 – 2014
Berle Farm is a family owned self-sustaining solar-powered dairy and produce farm.