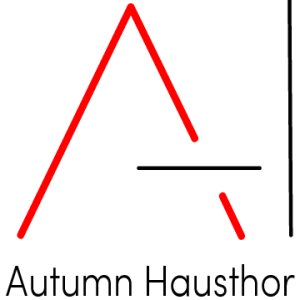 Education
BFA: Industrial Design
Minor: American Sign Language
Immersion: Ceramics
GPA: 3.5
Dean's List
Rochester Institute of Technology
Rochester NY
Computer Skills 
Sketchbook Pro
Illustrator
In-Design
SolidWorks
Fusion 360
Procreate
Design Skills 
Human factors
Materials and process
Sewing
Pattern making
Sketching
Model Making
Work Skills 
Customer Service
Problem Solving
Team Management
Computer Skills
Friendly and Energetic
Creative
Soft Goods Inventory
2 back packs
2 fanny packs
5 shoulder bags
12 pairs of socks
3 aprons
5 hats
2 mittens
3 fingerless gloves
8 pairs of felt socks
1 pair of legwarmers
3 stuffed animals
1 sweater
5 scarves
Three Looms – Intern
Brooklyn, NY, 2016 – 2017 Intersession
High-end fabric brand that specializes in traditional Japanese weave.  Worked closely with New Era, SeaVees, Soludos, and Ralph Lauren to produce unique, client-centric fabrics.  Provided design consulting and an exclusive relationship with several limited-run fabric mills in rural Japan. Traveled to Japan.  Assisted in the process by researching vintage fabrics for client inspiration, cutting and displaying swatches, and presenting the fabrics in client design meetings.  Throughout this I have familiarized myself with the techniques and extensive terminologies of soft goods production.
Thought At Work – Senior Event Coordinator
Rochester, NY, 2015 – 2017 In-Session
Three-day, student-run design conference that brings together some of the best-know industry professionals and hundreds of students for a weekend of collaboration, inspiration and instruction. Oversaw all conference activities, including speaker dinners and bowling night.  Managed multiple student volunteers including the catering and branding groups.  I improved my communication, organization. and leadership skills.
Movies 10 – Cashier
Rochester, NY,  March – August 2018
Responsibilities include: cashier, food service, creative customer support, and inventory. Focusing on working efficiently in a fast paced environment.
The Ski Company – Retail
Rochester NY, October 2017 –  March 2018
Worked in the retail department selling clothing and thermal gear, base layer, and gloves. Through this position I have learned about sports brands and met with their sales representatives.  This allowed me to better understand the product so I can help sell the right equipment to the customer.
Margaret's House – Teaching Assistant
Rochester, NY, 2015 – 2017 In-Session
On campus daycare, pre-kindergarten, and kindergarten facility that serves the RIT community by caring for and helping develop the children of staff and students.  As a teaching Assistant, I taught and cared for all age groups.  Through this experience I have been able to better understand a child's needs and play habits, which improved my understanding and design of children's toys and design a backpack for students on the autism spectrum.
Nanny
Brooklyn, NY, 2014 – 2017 breaks
I became a full time primary caretaker of two children (ages 6 – 11) by providing entertainment, preparing meals, and completing homework and school projects. I planned daily schedules that were interactive and engaging including day trips and social activities with their peers.
EquiCenter – Volunteer
Honeoye Falls, NY, 2016 – 2017
PATH certified therapeutic horseback riding facility.  Trained as a side walker, horse handler, and horse exerciser.  Before lessons I would prep the horse for the student and assist the student during the ride.  My duties also included grooming and exercising the horse.
Berly Farm – Farm Hand
Hoosick Falls, NY, 2009 – 2014
Berly Farm is a family owned self sustaining solar powered dairy, and produce farm. I was handed a large range of responsibilities and chores such as, milking, animal husbandry, gardening, haying, and other odd jobs that had to be creatively solved.
Projects
Capstone – Merging my skills as a designer, seamstress, and maker to have a BFA exhibition by the end of my senior year.
T-minus – Annual week long team project for all Industrial Design students. leaded a team of 5 through the stages of design to present a final product at the end of the week to a team of jurors.
Thought At Work – annual design conference rain by the students. Was part of the organizing committee and lead and oversaw many teams.
Ceramics gild – selling handcrafted work to raise money of visiting artist and class trips.